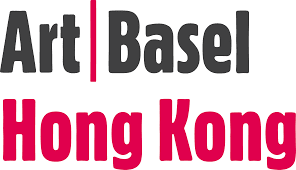 Booth 1C30
12pm - 8pm
www.artbasel.com/hong-kong
Satt's choreographic artistic practice is presented fully in this exhibition. The exhibition is led by the center piece of the installation Dove with revolution hand, inspired by the symbolism from the cover of the 1988 edition of the underground newspaper The Call, which depicts a dove with clenched sts as wings. It implies peace and freedom achieved by strength, dedication and hope. In the performative video piece Bo / Kyar / Thanat (Captain/Tiger/Gun), Satt manifests himself as all three beings.
Through this video piece, Satt exposes the hidden meanings behind the innocent childhood game; rock, paper, scissors; seemingly ordinary everyday objects that become metaphors for socio-political conditions in Myanmar that children have become accustomed to.


The 2-dimensional wall sculpture Tin Pone Chay involves multiple tablet-sized chalkboards hanging from the ceiling. The chalkboard is the duplication of the one he remembers using at school in rural Myanmar. They are intentionally left blank as a representation of Myanmar's history revisionists, who are in the position to write and create a new history, implying the relationship between power and history.


The installation, video and sculpture in this exhibition work as a vessel for Satt's re ections of his formative years. The Dove, the hand gestures in the childhood game and chalkboard are embedded with the sense of innocence, mission and revolution. Satt intertwines all these aspects in his works to unveil a web of intrigue that aims to interrogate and provoke the status quo.