23 - 24 December 2021
Open New Window | pop-up exhibition
at: 3FL 469 Phrasumen Rd. Bowonniwet Phranakon Bangkok

Participating artists:
Atit Sornsongkram | Chitti Kasemkitvatana | Jakrawal Nilthamrong | Jeanne Penjan Lassus | Nipan Oranniwesna | Pam Virada | Pathompon Mont Tesprateep | Pattara Chanruechachai | Prae Pupityastaporn | Pratchaya Phinthong | Rirkrit Tiravanija | Sathit Sattarasart | Suwicha Dussadeewanich | Tanatchai Bandasak | Thakol Khaosa-ad | Udomsak Krisanamis | Viriya Chotpanyavisut | Yonamine

Marking the one year anniversary of the project, expensive to be poor is pleased to present 'Open New Window', a pop-up exhibition onsite, where you can catch your first sight of our online collections, together with new works and new artists who have recently joined the project. Apart from our collection, there will be more works from the artists to be displayed most of them for the first time. We are looking forward to welcoming all of those who are interested in getting together to hang out and enjoy this collection and everyone who enjoys collecting exclusive works of art.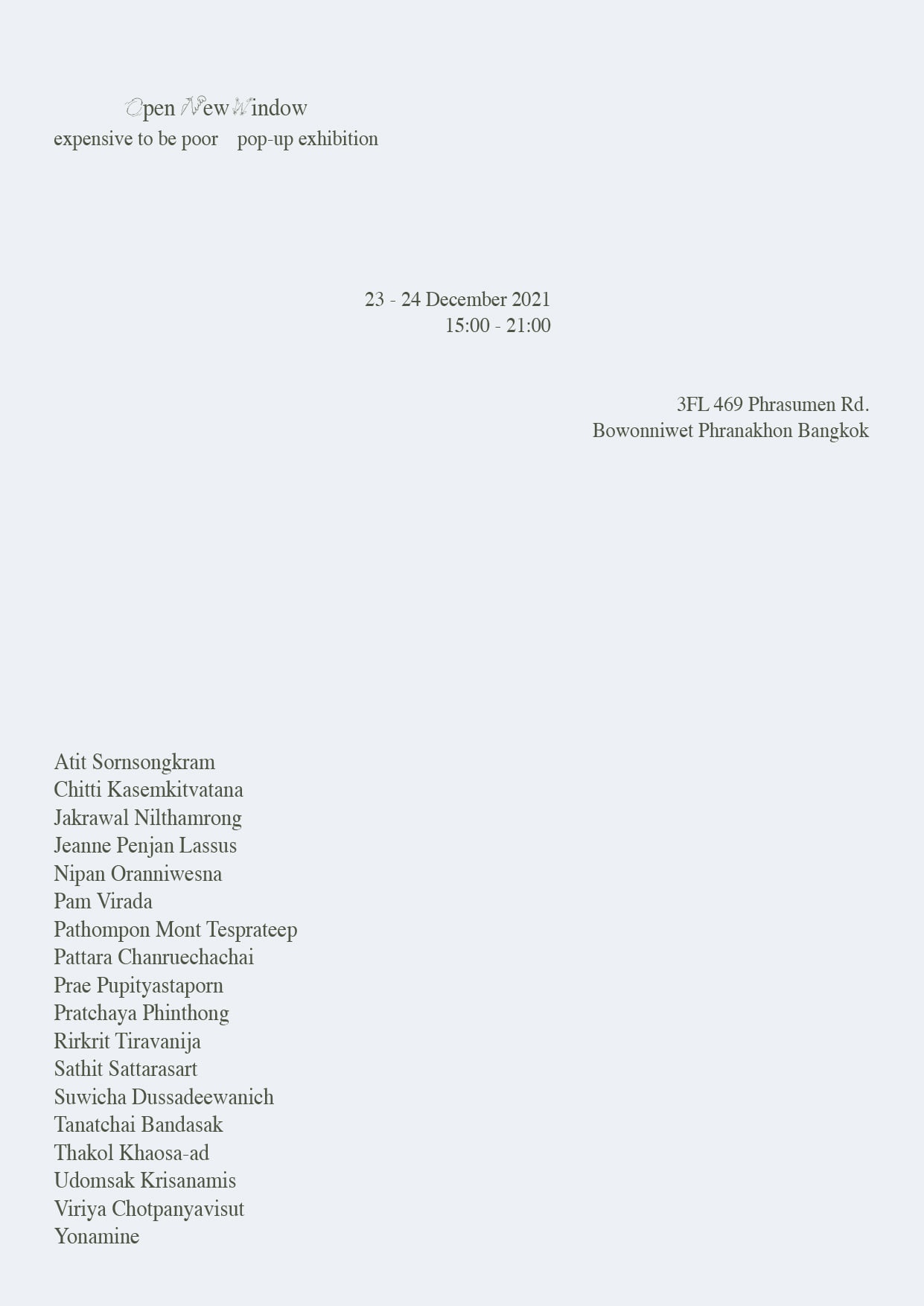 16 December 2021