Nova Contemporary is pleased to invite you to join the artist talk by Arin Rungjang and Panu Boonpipattanapong. As a long-term friendship between the artist and the art writer, the talk will be reflecting on the artistic practice of revisiting historical material from major and minor narratives across time, and the writer's perception of the artist early works to the current exhibition, Oblivion.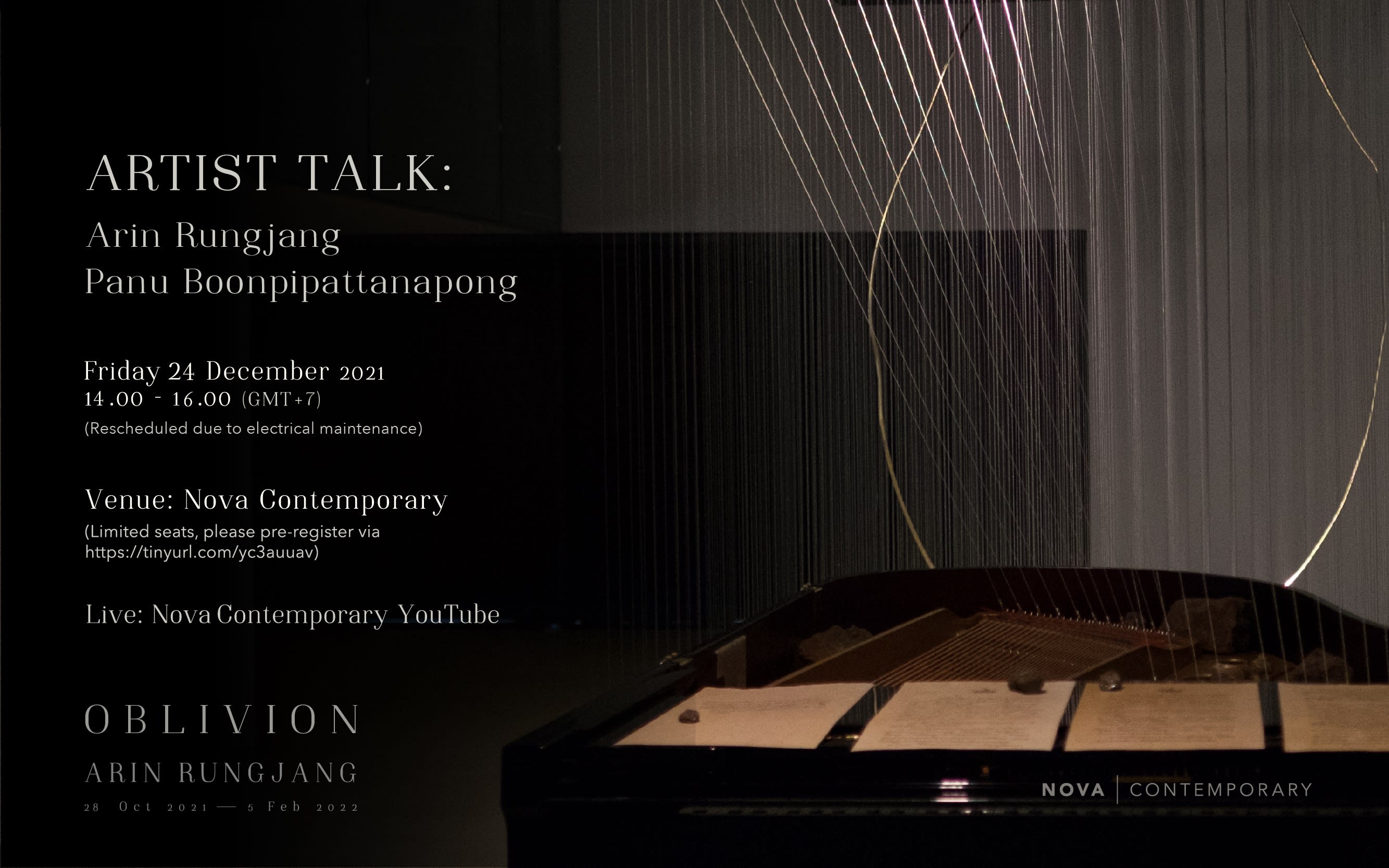 OBLIVION | ARTIST TALK

Speakers:
Arin Rungjang
Panu Boonpipattanapong


Date&Time:
Friday 24 December 2021 | 14.00 - 16.00 (Bangkok, GMT+7)
(Rescheduled due to electrial maintenance)

*The talk will be held at Nova Contemporary with limited seats, please register to reserve your seat or watch online through our YouTube Channel
**The talks will be conducted in Thai and later translated into English in recorded video.
*** No Entry Fee for viewing the exhibition and participating the event
14 December 2021